I know there are thousands of city guides for each of the cities I'm going to tell you about this month. So I'm not going to do a great big list of all the possible places to visit or eat. I'm just going to share my very favorite things. Hopefully that's enough to make you want to visit or at least check out my favorite places if you happen to be in town!
My all time favorite restaurant in Portland is
Jake's Famous Crawfish
. You can find it at
401 SW 12th Ave, Portland, OR 97205. It is owned by McCormick & Schmick's. Get the clam chowder. You won't regret it. It's also a great lunch spot, should you be close by.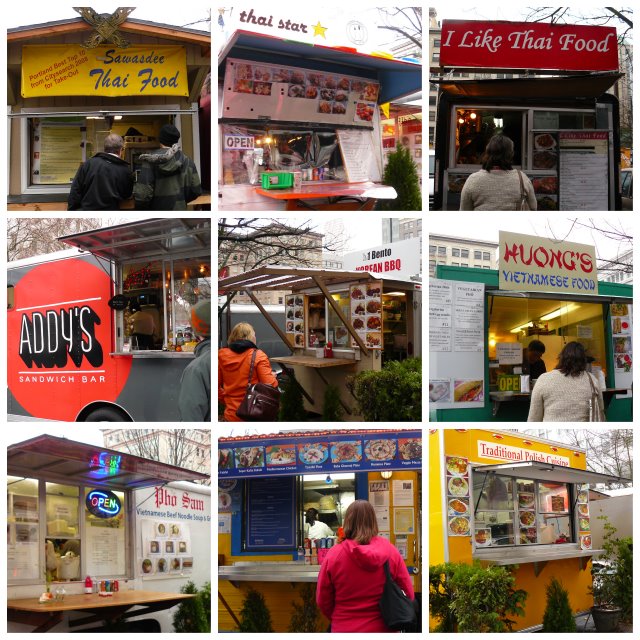 Also, the food trucks that you'll find all over Portland are good. Really good. Don't be afraid to stop if you walk by one that smells tempting.
My last favorite restaurant was Queen of Sheeba at
2413 NE M L King Blvd
Portland
,
OR
97212. This was the first Ethiopian restaurant I had ever been to. And it is still quite possibly the best I've ever had. Thanks to this restaurant we always seek out Ethiopian restaurants when we vacation or move to a new city.