Have you heard of Lodekka? If not, you are in for a treat. It is this amazing shop in a double decker bus. Yes, a real double decker bus in the lovely Portland, Oregon. When Leela Cyd Ross lost her job she was left with very little and decided she could do anything she wanted. So, she bought a bus and opened a shop. You have to read her amazing story
here.
You can shop at Lodekka at
N Williams at NE Failing
in Portland
,
Oregon
.
The bus started out looking like this. And you can see the $4,000 sign in the window. Check out what it looks like now.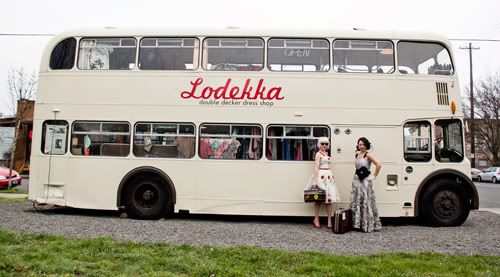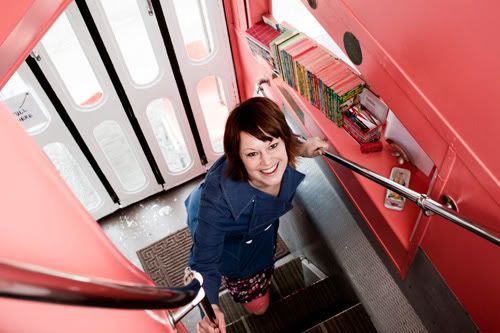 I am so inspired. Seriously. I love it when people have a bum situation and turn it around into something unique and awesome. It makes me want to do something like that. Not that I'm in a bum situation but I want to have the courage to take an opportunity if it presents itself. I mean, how many of us would buy a bus? I want to be open to the possibility for sure. And I desperately want to go visit Lodekka and buy something divine.